Singing to a backing track?
Nath Morris, 10th July 2013
Singers want to record to a backing track for a variety of reasons, perhaps they're singing a cover, or they don't have a band yet, maybe they're recording a vocal demo for admission in to stage school or recording a quick present for a loved one.
Whatever the reason, recording to a backing track allows you to focus your studio time on nailing your vocal takes and allows you to practise well in advance of the session.
We get a lot of artists wanting to record to backing track, and over years of experience we've learnt some tips and advice we'd love to share with you. Here it is:
1. Buying a pre-made Cover Version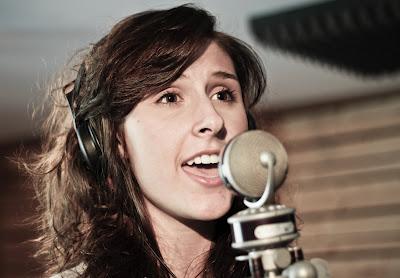 There are loads of great instrumentals of well known songs available. You can find them in a variety of places such as itunes (search for "karaoke" versions or "instrumentals") or direct from a maker. When we're comparing quality we often find that Ameritz are a good choice. But we reccomend you listen before you buy and don't accepts a backing track that is substandard. When choosing, we suggest you do the following ...
Check you've got the right version by the right artist!
Double check you've got the right version in the right key
Triple check you've got the right version making sure you haven't got a lead vocal, or backing vocal mix
Listen to the instruments, do they sound real? (lots of them don't and it's awful!)
Compare the instrumentals to the original as well as amongst themselves.
Do not accept a poor quality version. It will make you sound bad.
Is the track the same length as the original? (a couple of seconds difference is generally nothing to worry about)
Buy it well in advance of your session so that you can practise to it.

The Pros & Cons
Pros -
This is usually the cheapest way to work
Often achieve a high quality sound
People enjoy listening to covers, so you can reach an audience quickly.
Cons -
You don't own the rights to the songs
They're never quite as good as the original (unless it's an official instrumental)
Everybody else can do the same, you're not individual.
2. Recording with an accompanist
Sometimes you want the vibe and feel of your takes to sound natural, without all that over production. In this case you might use an accompanying musician (usually a pianist). It helps the listener to focus in on the voice without distraction. This is an approach typical for any kind of Voice demo for drama schools and vocal work.
If you're thinking about this approach it is preferable for you to find someone you know, have an existing working relationship with and can vibe off. This will all help for you to feel comfortable when in comes to laying your tracks down. An alternative is to let us find you an accompaniest. This will obviously cost you more, but we can assure quality and professionalism.

We reccomend you do the following :
Make sure you make time for a few practises with the accompaniest so that you are both familiar and comfortable with the pieces, and so that you can communicate how you wish to individualise them.
Don't be afraid to speak your mind. You must instruct the accompaniest to perform the song as you hear it. It's your money, it's your time and everybody wants you to make the most of it.
Be prepared for "setup time" when you get to the studio. It's important that both the accompaniest and yourself are comfortable and have the right sound and volume. If not, the takes won't happen.
Consider a very basic demo recording (a phone is sufficient) from the practises so that you can both agree and remember anything that you decide. Or make copious notes! It will enable you to improve your recording technique and make sure you're happy with the format before you hit the record button!

The Pros & Cons
Pros -
Individual & Unique
Can be freeform/looser timing
Sounds natural and is great for Vocal demoes.
Cons -
Slightly more expensive
Need to have a good instrumentalist that you trust
Setup time in the studio
3. Making an instrumental from scratch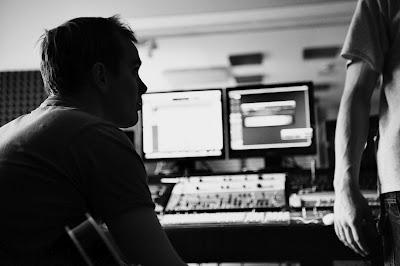 So you've got a great song in your head, but you've not got the first idea how to bring it to life! If only the song already existed...
At Flipside we have a big team of specialist producers who can help bring your reality to life. We've taken songs from a few lines, all the way through to finished production many times and in several genres.
Check out this track (Real Love, by Sej Duble) which started as lyrics and a basic melody.
Or how about James Herring.
The process goes like this :
Bring us what you have so far. Whether its a whole song, some lyrics, a chorus, a hook or a couple of whistled notes. We'll discuss with you where you want to go with it. Do you want to sing it? or get a pro singer to vocal it? Do you want an urban track? or is this a symphony orchestra track? We'll help you narrow down your direction.
We'll create a development plan which will take your concept to specialists in your chosen genre who will help you develop an honest approach to the song. It may involve a beat producer, a band, or a combination. We'll let you know a price and agree a timeline.
Together we'll produce your track in our professional facilities and when you're happy with the track we'll give it you as a CD

Because this is a bespoke service and requires a variety of different engineers and producers prices vary from project to project, so please get in touch for a quotation.
The Pros & Cons
Pros -
You hold all the copyright, it's a unique work
Achieve the sound you have in your head
You're making a product at releasable quality
You get to work with a great team (this is also a potential con)
Cons -
Can be much more expensive
The process can take longer to get right, there's a lot more to tweak!
You have to work and rely on more people (this is also a pro!)
4.Buying instrumentals online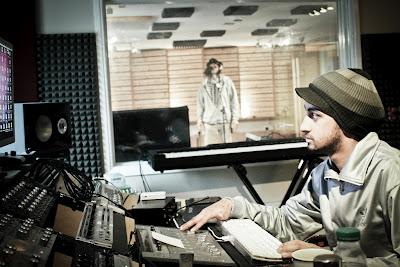 Sometimes you don't want to pay for a producer to make your instrumental, but you want to write your own song to an existing beat or song. You can find millions (yes millions!) of premade backing tracks that are not copies of existing songs all over the internet.
Soundclick, reverbnation, facebook, myspace are just some of the thousands of places you can find young talented producers who will make your music to order, or have a library of premade beats just waiting for you to put your mark on.
Prices vary from producer to producer. They can range from as little as $1.99 for a lease (joint ownership, you have the ability to record and release, but generally not sell) to $500-$1500 for exclusive rights (you can do whatever you like, nobody else can own the beat and you can make money off it.)
Remember, this is a business transaction and it is a minefield of legal loopholes. You may be trading and walking in to complex copyright situations involving several different jurisdictions. Make sure that whatever transaction you make you fully read the terms and conditions of use. The last thing you want is to make a record that sells millions, only to be sued by a disgruntled producer (or to be caught out because the producer used an uncleared sample!)
You also need to make sure that you get your track in high enough quality to actually be usable. We have had many artists come to the studio with tracks that we reject because they are too compressed, or just not good enough. Generally, if you've bought an mp3 then it's not good enough quality to be recording over.
Here's our advice :
ALWAYS read the terms and conditions when buying or leasing a beat, make sure you know what you're getting
Communicate a few times with the seller to sound out whether he/she is easy to do business with.
Make sure you are not liable for any samples that haven't been cleared.
Request at least a wav/aiff version of the song, if possible ask for "stems" of the track, this will give you flexibility when recording
Request an uncompressed/unmastered version Otherwise you limit the way the track can be mixed and mastered at the end.
Make sure you don't have tags on the track, these are the producers audio marks throughout the song. They will wreck your production if you're not careful
Remember to acknowledge the producer and send them a copy of the finished track. This will probably open the door to more work with him/her and may also expose you to future markets.