Alt rock / Rock
Know Your Rights
Studio Blog
Last saw these guys at the end of 2012 when they came into to record another single!

 Since then, they have move forward considerably. Godiva 2013 Unsigned competition, where the winner goes to play main stage in front of thousands at Godiva festival, was host to many fantastic bands th...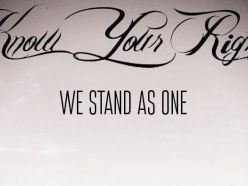 'We Stand As one' Available on Itunes now! After a great week in the studio back in july, the guys have now released their new EP titled 'We stand as one' on itunes for you to all go and buy! Featuring all the tracks they have recorded here over the past year. h...