Head Engineer
Nathan Morris
Nathan Morris is Midlands born and bred. From a young age he proved to be a gifted musician and has been involved in recording his own music from as early as he could hold a mic. These days, when he's not playing for one of his many bands, he can be found sipping coffee and adding the finishing touches to some of his incredible mixes.
As the main in-house engineer at Flipside Studios, Nathan runs the day to day sessions. Equally comfortable with a Metal band recording their EP, an acoustic Singer-songwriter looking for a first demo, or a rapper laying down a sixteen Nathan hasn't just done them all, but he's produced incredible results.
With a degree in Music technology, and many years touring in bands as a guitarist, drummer, bassist and singer, Nath is a safe pair of hands when recording, mixing and producing.
Blog
Last saw these guys at the end of 2012 when they came into to record another single!

 Since then, they have move forward considerably. Godiva 2013 Unsigned competition, where the winner goes to play main stage in front of thousands at Godiva festival, was host to many fantastic bands th...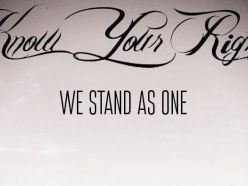 'We Stand As one' Available on Itunes now! After a great week in the studio back in july, the guys have now released their new EP titled 'We stand as one' on itunes for you to all go and buy! Featuring all the tracks they have recorded here over the past year. h...
A blog entry about Lee Muldoon and his new single with scorcher.