The Production Room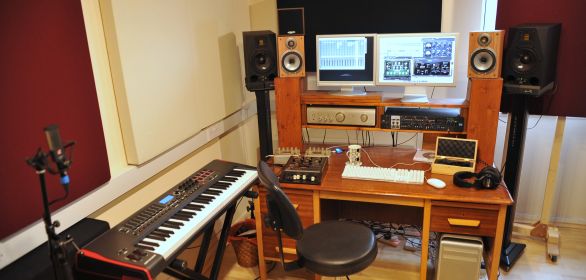 A Creative Workspace
Our new multi-purpose production room; a chilled out environment for working on your music - whether that is recording vocal scratch tracks for a big project, working on additional composition parts and arrangement or mixing your next single.
It is designed for high quality audio production, using the latest in composition tools.
As with all our rooms, this is also available for hire to musicians, engineers and producers at fantastic rates
_________________________
The System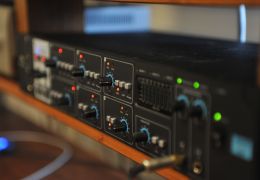 A Powerful 8 Core Mac Pro running Logic Pro
Focusrite Saffire Audio and Midi interface
TFPro Outboard Stereo Compressor
Adams Monitors
_________________________
VSTs and Instruments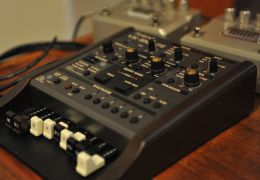 Various Keyboards and Controllers including
Novation Implulse 61,
Yamaha KX8 88 key,
Roland VK-8m Orgon Module,
M-Audio Pro Key 88,
Yamaha P-90 digital piano.
A vast selction of VST and Sound Librays: LA Scoring Strings,
LA Scoring Strings
East West Quantam Leap Symphonic Orchestra, Symphonis Choirs, Pianos, Stormdrum, Silk & RA (Ethnic / World Instruments)
VSL Chamber Strings
Native Instruments Komplete 7 - Including: Kontakt, Reaktor, Massive, Absynth Battery Guitar Rig, FM8
Spectrasonics Omnisphere
Native Instruments Alicai Keys, The Giant Upright piano, Abbey Road Drums, ocean Way Drums
_________________________