Those Amongst Us Are Wolves Piano Blog
Nath Morris, 23rd October 2013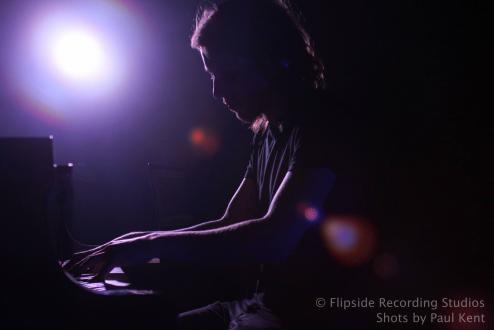 Those Amongst Us Are Wolves are a 4 piece Post Rock band from the midlands. They came to record their last EP "Chaotic Love Stories and Irrational Behaviour" with us only a few months ago and already they're back, and this time they're even more inventive, experimental and musically courageous.
There's not many EPs that feature 20 minute songs. Then consider that this song features contemporary instruments alongside cello, Trumpet, Grand piano, Santur and Kemanche (Iranian instruments). The production team have splashed out on whole new libraries of samples for Glockenspiel, Strings, Hammered and effected instruments just to keep up with the collective and creative forces at work.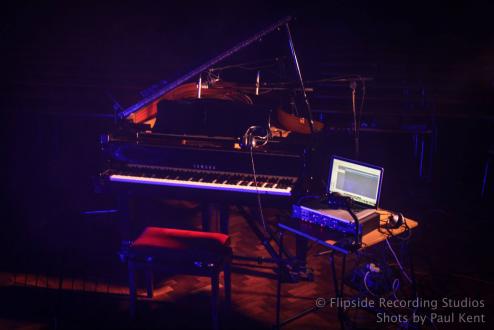 We caught up with Josh, the keyboardist, guitarist and effects wizard for the band on location for the grand piano recording.
"We figured that if we're going to do it we'll do it right. It's not like money is no object, more like we, as a band, value the production so highly that if we can possibly justify it we will" he says with a smile.
Notes fill the air, resonating the hall we're recording in. It's a school hall fairly close to the studios, chosen because the producers felt the acoustics fitted the sound the band were going for.
"We've built a trust with the guys here at Flipside. They get what we're about and we have the upmost respect for the amount of effort they put in to our stuff. It pays off! Just listen to our last recordings."
Matt Cotterill, one of two producers working with the band, continues to encourage Josh as they work together on the performance. It's clear they have a good synergy, laughing occasionally at the setup. The lights are off, except for some colored Par cans we've set up for the interview. A smoke machine billows vibey puffs into the hall.
"Seriously cool!" Josh comments as a whisp of smoke curls around the piano.
It seems like no time at all has gone and the part is laid down and the team are packing away. "This isn't too major a part in the production, but it defines what we're about as a band. It might only be 1 minute of a 20 minute song, but to us it's worth booking this hall, renting this piano and getting the team to record it. Every sound matters. We're making sure our music translates, so people see what we see and hear what we hear".
It's 00:30am when I leave them both to pack the car. Excited to hear the final results and confident it will be an epic production.