Know Your Rights back at Flipside!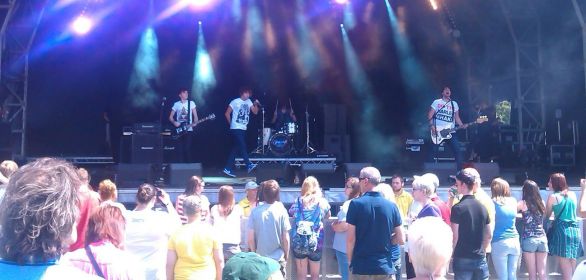 Nath Morris, 16th July 2013
Last saw these guys at the end of 2012 when they came into to record another single!


Since then, they have move forward considerably.
Godiva 2013 Unsigned competition, where the winner goes to play main stage in front of thousands at Godiva festival, was host to many fantastic bands this year. A surprising number of whom have passed through Flipside recently including Day Release, The Prospects, Those Amongst us are wolves, And even Myself, playing with James Herring! (Yes us engineers at Flipside like to think we are musicians too you know)
Of course only one can win, and that crown was given to Coventry's 'Know Your Rights', the lucky buggers got to play the main stage on saturday in front of thousands!
With their success and recent fame they believed now was the time to work on some new material to bring to their fans, so back to Flipside they came to record 3 new songs. This time the aim was to make this their best ever recording! Of course, we where thrilled to be apart of this!
Drums
So far things have been going great, and the quality is second to none. all Instrument parts down, just vocals to go..

Drums up first, and it was pretty easy sailing for Dalton, even in the summer heatwave stuck in a sealed room he blast through his parts with constant energy and accuracy!

Some Drum Mic Tech Specs..
(Drum kit: 5 piece Mapex Saturn Maple/Wulnut it with Shine 14x6.5 Snare, Various Zildjian A/Z custom cymbals)
Kick: Audix D6 inside, Sontronix DM-1b outside
Snare: Shure sm7b top, Audix i5 Bottom
Toms: Audio Technica 4033 (we decided to go with the clarity of a Condenser over a dynamic)
Overheads: 2 x Octavia MK012 Michael Joly Mods
Hihat: Rode nt5
Rooms: 2 x SE Voodoo Ribbons
All running into Clm DB8000s Preamps
Guitars
Pulling in the skills of Producer / Engineer Matthew Cotterill for guitar recording, we set about searching for THE guitar tone! Looking for a meaty and full guitar sound, referencing bands such as Mallory Knox, we came prepared with both the bands, Nathans, and Matthews arsenal of amps! to do a shoot out to see what came on top. Out of a Marshall JCM800, Blackstar Artisan 100, Blacksar One Head, VHT Pitbull and a Mesa Bogie Triple Rec, The VHT and Mesa Came out on top, Combing crisp high gains with meaty mids and lows!
It was a hectic day for Sam on guitar, after not sleeping from working a night shift, he was running soley on Red Bull through the day to lay down 3 tracks in 8 hours!
Guitar Tech Spec:
Mesa Boogie Trp Rec - Hughes & Kettner 4x12 - Sm57 + Royer Ribbon
VHT Pitbull 50 - Blackstar one 4x12 - sm57 + Voodoo Ribbon

Guitars used:
Fender Telecaster, Gibson SG
Pedals:
Forest Green Compressor, Fulltone Fulldrive Mosfet, Strymon Bluesky
Bass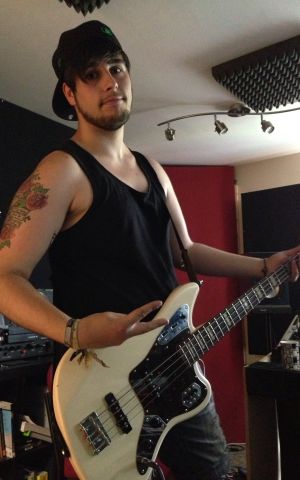 With Jake on Bass, we got to learn the ultimate lesson in restringing! With the bass sounding very flat an old, we ordered jake to get his new strings out and change. After that, things came to life and the guitar became full and punchy!
Within just a couple hours, all the bass was down!

Tech Spec:
Fender Jaguar into Forest Green Compressor and Tech 21 Sansamp pedal into LA610 preamp
Signal Split before the pedals going straight into Avalon Preamp
Vocals to come shortly, and then down to Mixing. The Tracks are already sounding Huge! mixing is going to be very fun!